The Bat! v9.3.2 Christmas Edition
We are excited to announce the release of The Bat! v9.3.2 Christmas Edition!
In the new version of The Bat we have added the support of OAuth 2.0 authentication for Office365.com and Live.com. This is a modern and secure way to access the servers, because the passwords will not be stored in The Bat!'s configuration files. The Bat! email client has also gained a new option for a better management of the Quick Search message list tabs. Each time you perform a quick search in the message list, The Bat! creates a new message list tab for every search condition. You can now close all the quick search tabs at once, using the "Close All Search Tabs" command from the message list tabs' context menu.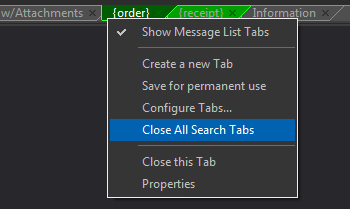 There are important improvements in the The Bat! v9.3.2 Christmas Edition as well: now you can set a custom background color for the account tree pane which can differ from the background color of the message list. The background color of the folder tree can be set in the "Options -> Preferences -> System -> Folder tree background color" menu.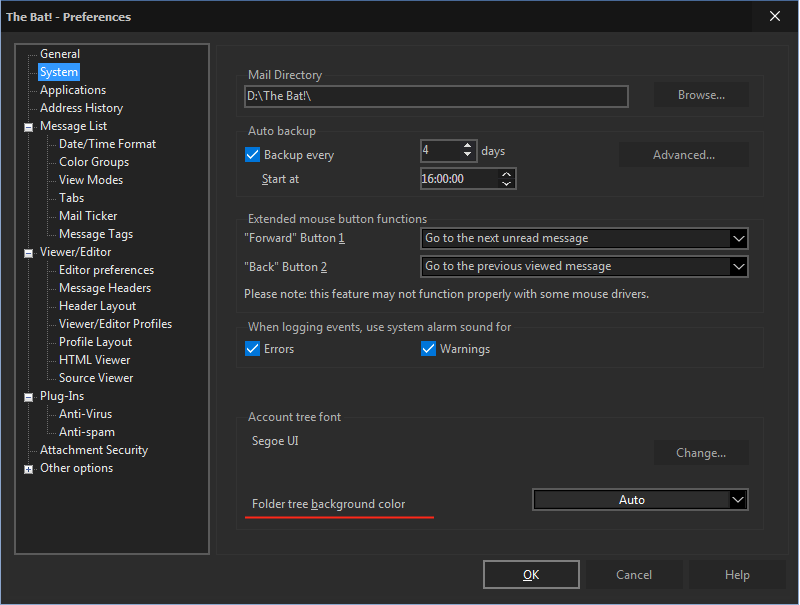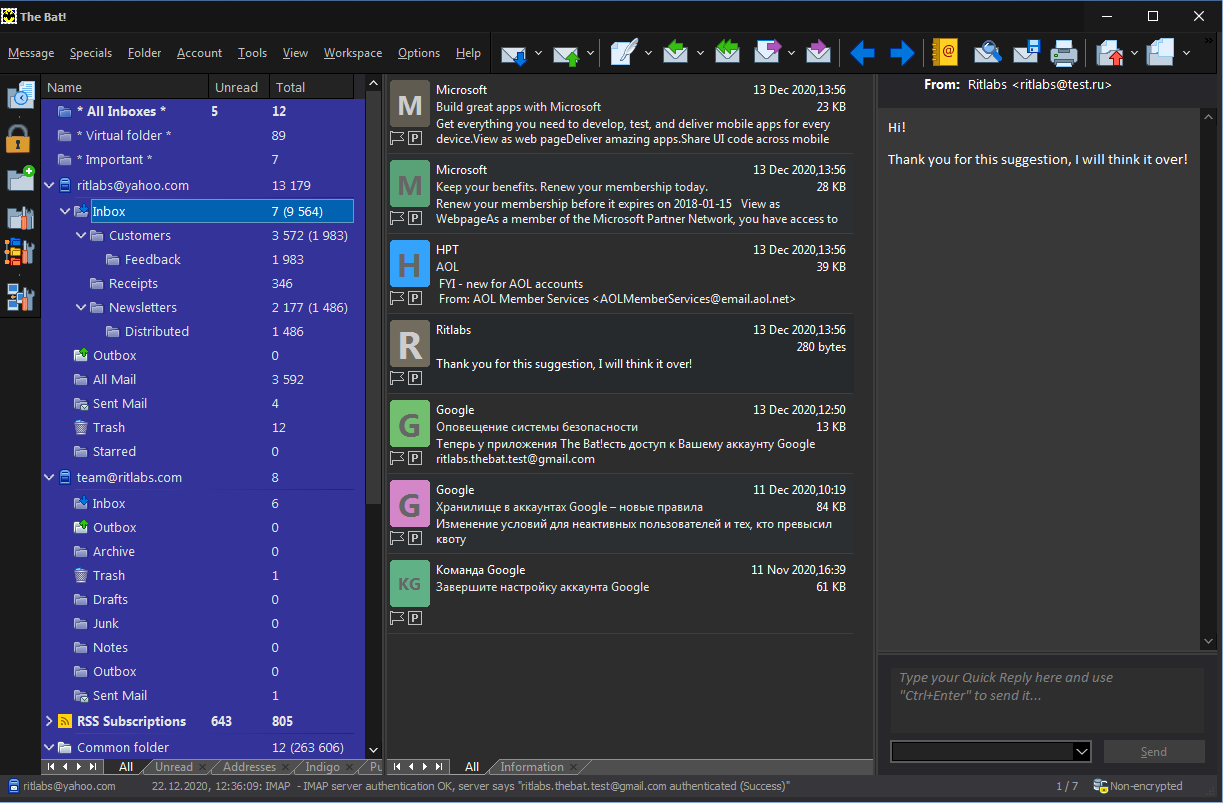 We have also improved the mail server settings auto-discovery used when creating new accounts in The Bat! Moreover, we have fixed the issue with printing images in HTML-messages.
For the detailed list of improvements in the current release please refer to the entire list of changes.
We wish you a Merry Christmas and a Happy New Year!