The most helpful tools in The Bat!: Quick Search
The email client The Bat! offers the best tools for effective email management – this is what it is valued for by its users for more than 20 years. One of such tools is certainly the Message Finder: users can specify any complicated combination of conditions, sort results in the message list and even create a virtual folder using the search criteria.
However, there is not always necessary to run such a detailed search through the whole message base. Quite often we just need to quickly find messages in the current message list. The Bat! developers have created a simple and handy tool for such cases, and namely the Quick Search.
Start typing any word when your cursor is in the message list and the "Quick Search" toolbar will appear above the message list.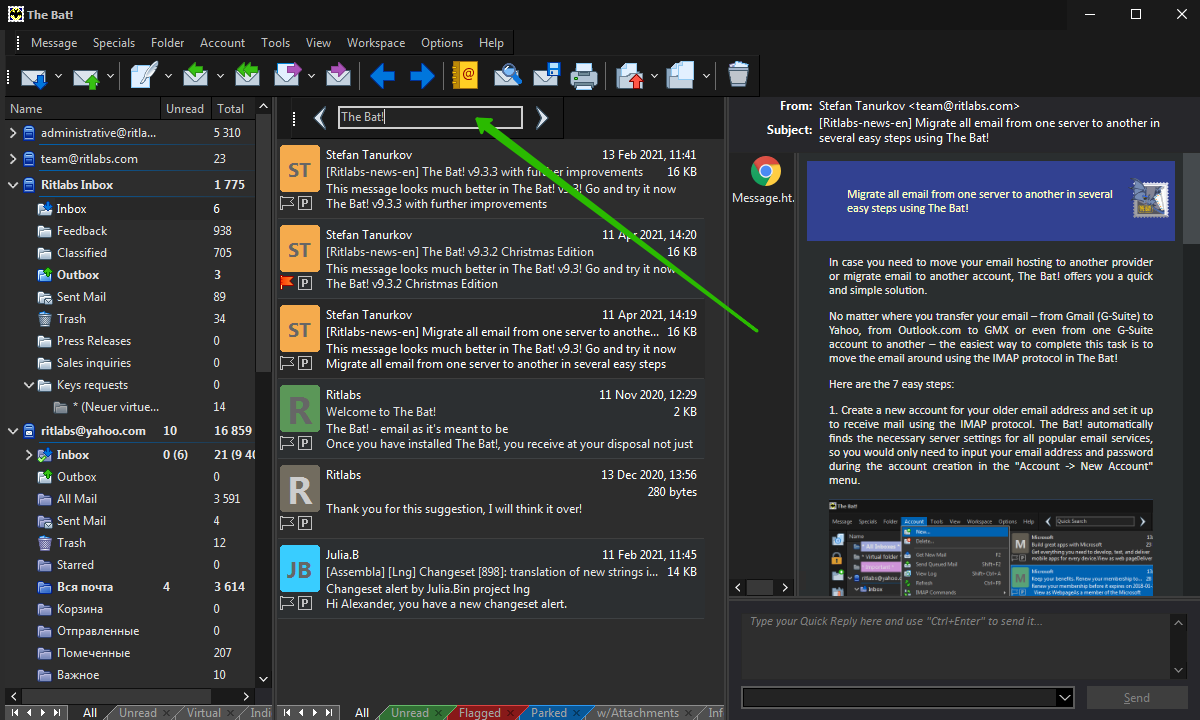 You can enable the display of this toolbar using the "Workspace -> Toolbars -> Quick Search" menu.
Note: The Quick search looks into the "Subject", "From", "To" and "Memo" fields only.
As you enter the word, the program displays the first message that satisfies the criterion. Using the "Forward" and "Back" buttons, you can switch between messages. If you press Enter, The Bat! will create a new temporary message list tab that will display respective messages. If you enter the same search criterion quite often, you can save the respective quick search list tab for permanent use: right-click it and select the "Save for permanent use" option.
There is one more peculiarity of the Quick Search tool. For example, you input any word for searching (like the sender's name) and press the Enter key. The Bat! creates the new message list tab and displays only messages with that sender's name. If you input any new word in the quick search area, The Bat! will search not in the whole message list of the current folder, but in the current message list – in the list of messages containing that sender's name. For instance, we first input "The Bat!" for the quick search, press Enter, then input "Sale", press Enter again and as a result get the message in the list that satisfies both conditions – it contains both "The Bat!" and "Sale" in its subject.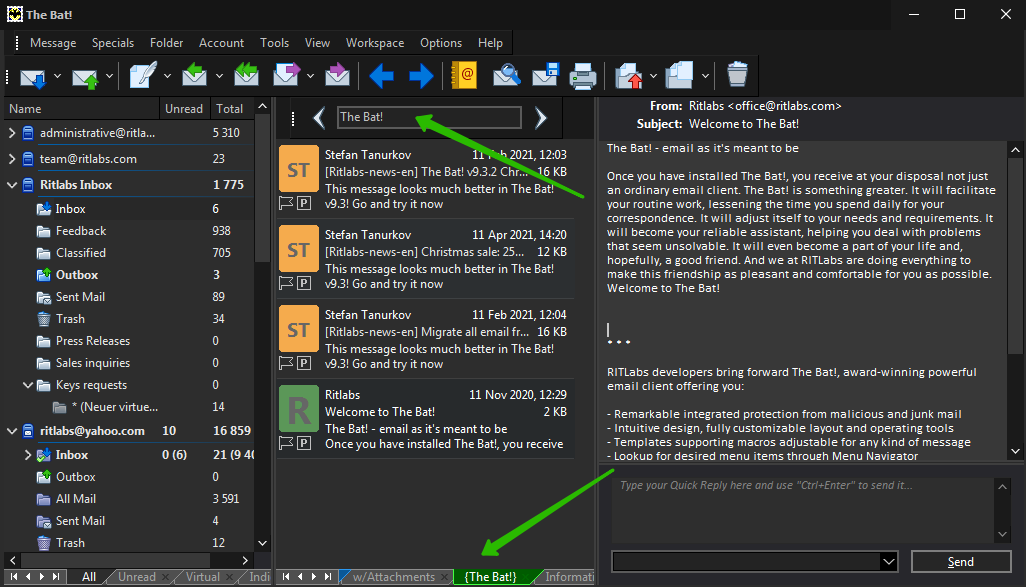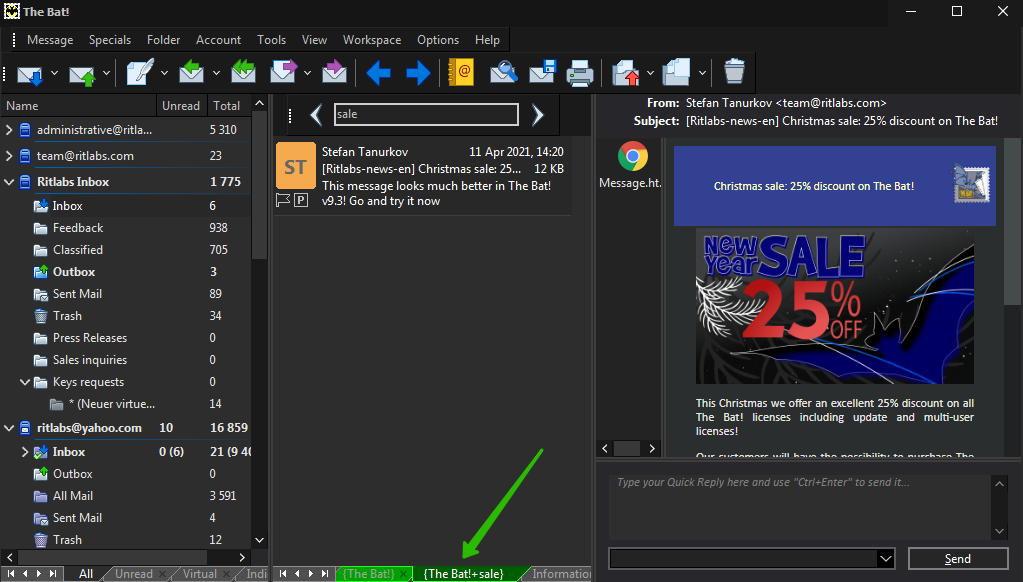 If you need to search in the entire message list then you would need to get back to the All message list tab first. You can switch to the All tab manually or just press the Esc key twice – once you do it, the Quick Search toolbar will disappear. There is no need to enable its display again: at the moment you start typing a word in the message list the Quick Search toolbar will appear automatically.