HTML Editor: Further Improvements
We are still working on improving the new HTML editor and today we have released the new version The Bat! v9.4.3 with a number of important improvements.
We have fixed the issues related to wrong encoding of the original text when replying and forwarding HTML emails. An important new feature: now you can edit the HTML source code both in the Editor and in the HTML templates.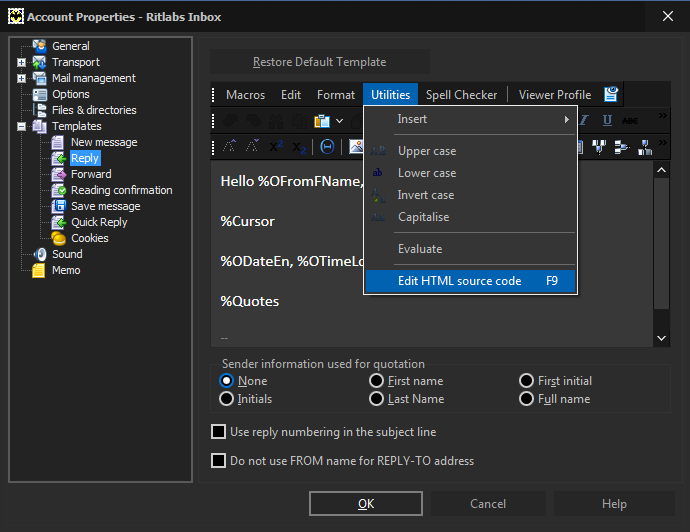 We have improved the functionality of the Quick Templates: there is no error when pasting quick templates using the Ctrl+Space key combination anymore and the %CLEAR macro works as expected again. Besides this, we have fixed the issue of displaying embedded images in HTML emails in other email clients.
We have updated the Chromium Engine in The Bat! v9.4.3 to display HTML emails even better. Images that are downloaded from external media are stored in the local cache, and it is now possible to check this cache size and to clear it in the "Options -> Preferences -> Viewer/Editor -> HTML Viewer" menu. You can now set the minimum font size for the text of HTML emails which will be applied when viewing these emails.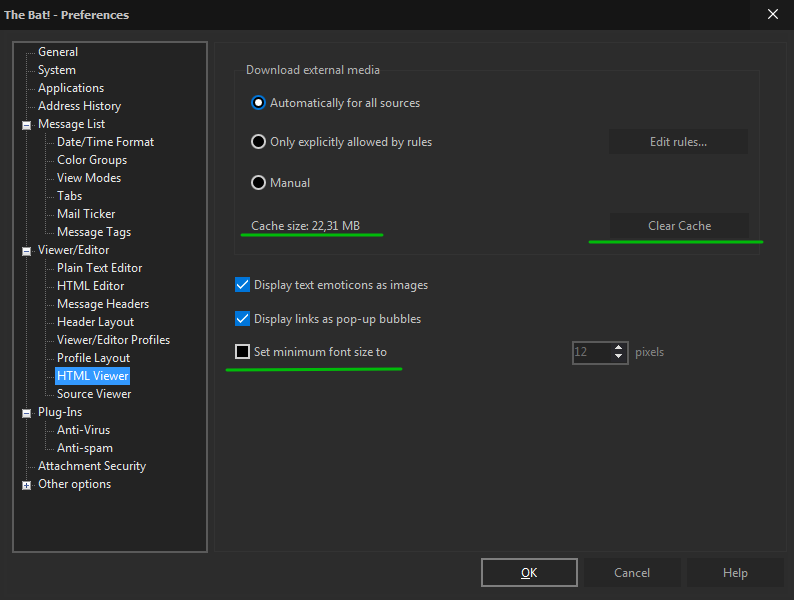 The Image Download Manager is back in The Bat! v9.4.3
Image Download Manager is a tool for background image retrieval which prevents malware from reaching your computer through graphic elements of HTML messages. It blocks the suspicious images and lets the safe ones through. To access it, use the "Tools -> Image Download Manager". You can add your own rules to allow or deny image retrieval by URL, folder or sender's email address. To access the rules, you can also use the "Edit" button in the "Options -> Preferences -> Viewer/Editor -> HTML Viewer" menu.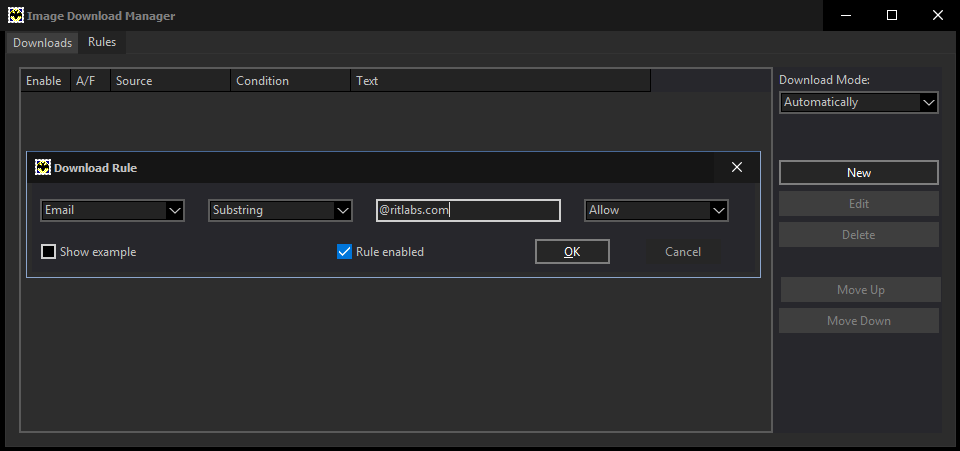 In The Bat! v9.4.3 we have added the possibility to get the authorization code using the system web-browser for those accounts that use the OAUTH protocol. Some providers, like Google, have disabled OAUTH mechanism for built-in browsers, so the solution would be to copy the authorization code from the system browser and paste it in the input field in The Bat!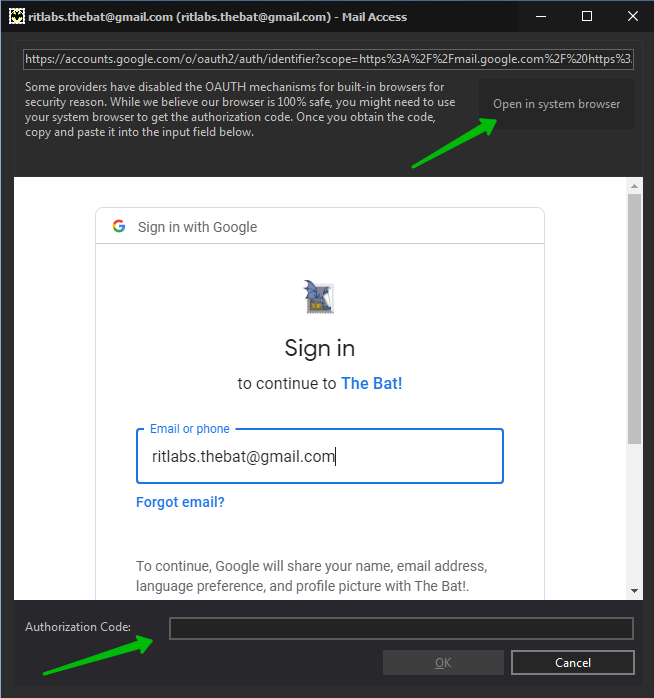 There are some more changes in the newest version of our email client: keyboard shortcuts from the popup menu in the HTML editor are active again, better URL detection and wrapping in the HTML editor, issues related to word deletion/replacement in HTML editor have been resolved and much more.
You can check the entire list of changes here.
Download The Bat! v9.4.3