Plain Text Only Email Client
You can configure The Bat! email client to work with plain text only:
Always show all email messages as plain text, even the messages that are HTML-only;
Reply to HTML message in plain text with quotation (only plain text is quoted);
Use plain text templates with macros;
Save messages on disk as plain text;
Write messages using a plain text editor: MicroStar or Windows compatible.
You can configure it in the Viewer/Editor section of the Preferences dialog that can be called from Options|Preferences menu.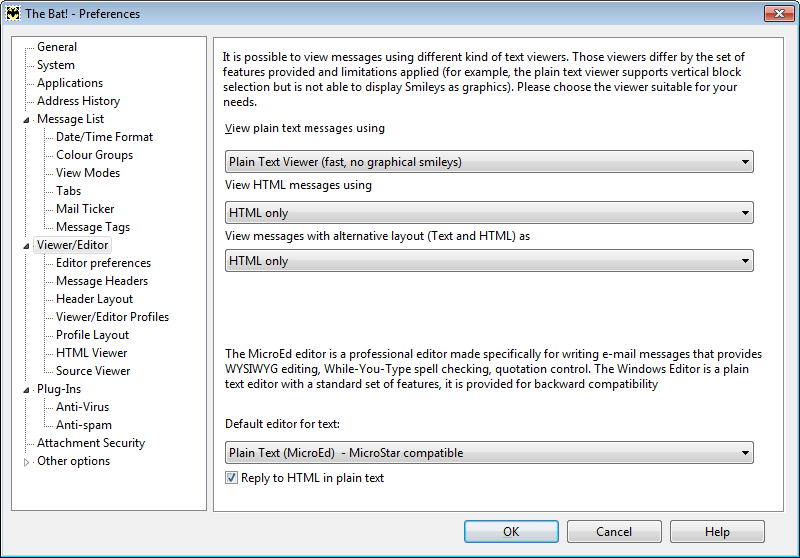 Please look for relevant sections in the online help for more information...