Quick Templates
Quick Templates are text fragments that can be inserted in any message. It can be a greeting, signature, email address, postal address, company details, or any other information you often use in your daily correspondence.
To create a new quick template, use the Tools -> Quick Templates menu (Shift+Ctrl+Q). You can edit or delete the existing quick templates at any time.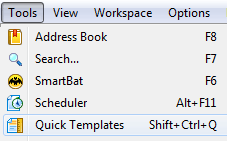 Specify the account where your new quick template will be available and click the "Create a new Quick Template" button.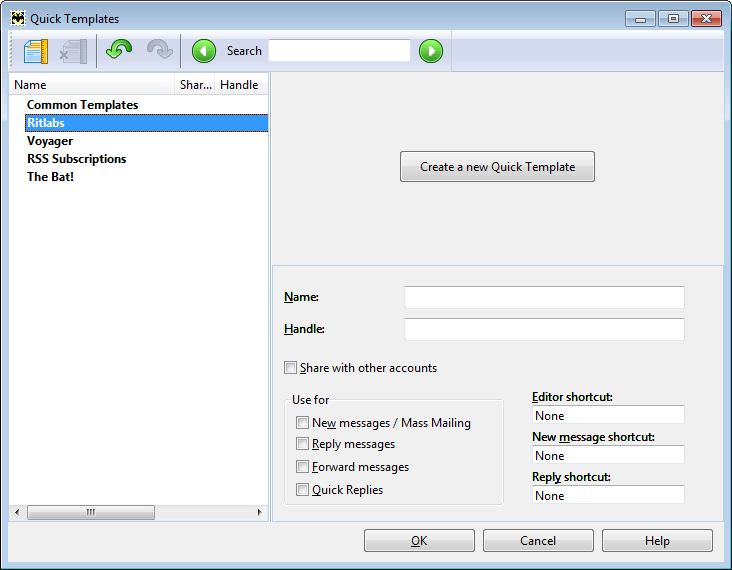 You can use the same macros in quick templates as in the standard templates. If you check the "Share with other accounts" box, this quick template will be available in all the accounts. Choose the type of messages for this template - New messages/ Mass Mailing, Reply messages, Forward messages or Quick Replies.
Specify the "name" and the "handle" of the quick template. You will use the handle to quickly insert this quick template in the message text, so make sure it is short and does not contain special characters. Enter the handle in the Editor and press the Ctrl+Space key combination to make The Bat! automatically insert the result of the specified template. You can also assign a shortcut to any quick template. An alternative way to insert a quick template is to use the Tools -> Insert Quick Template menu in the Editor window; this can be useful when you have many quick templates and do not remember their handles.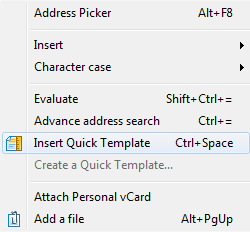 This is an example of a quick template that inserts a greeting depending on the time of the day: from 6:00 till 10:00 it inserts "Good morning", from 10:00 till 18:00 – "Good afternoon", from 18:00 till midnight – "Good evening", from midnight till 6:00 – "Good night".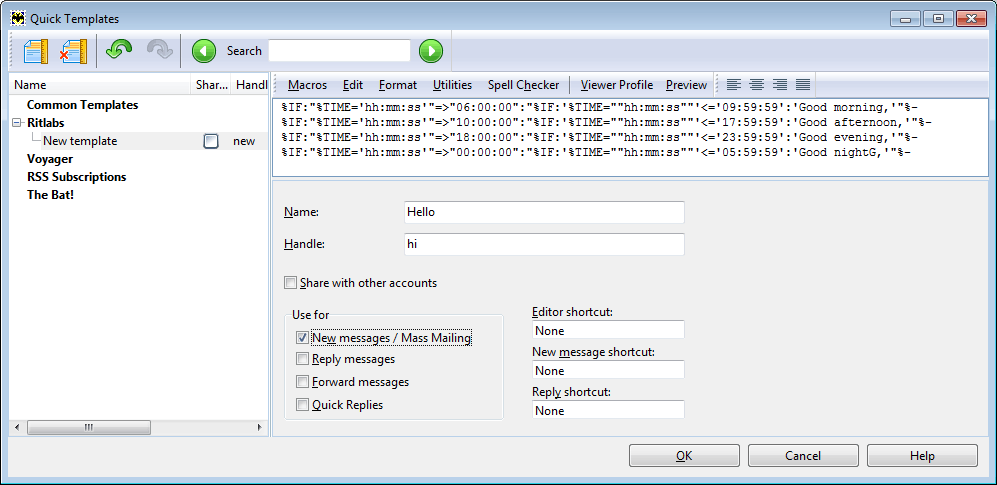 You can use a quick template as part of any standard template inserting the %QINCLUDE="handle" macro (%QINCLUDE="hi" in our example). If you need to change the greeting, you will not have to change all your templates. You will only need to edit one quick template, to which your standard templates refer.