Synchronization

Some of us use two or more computers every day, which makes it necessary to synchronize data stored in The Bat! The program offers a tool that allows synchronizing data on two computers that have full access to a shared folder.

Start The Bat! and access the Tools -> Synchronize menu on both computers.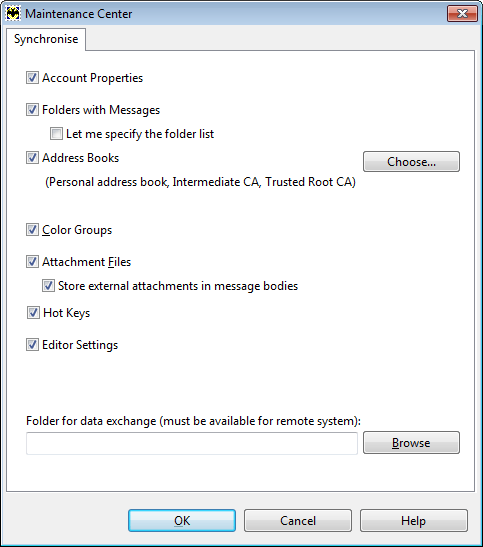 Select those elements that should be synchronized. If you want to synchronize certain folders only, check the "Let me specify the folder list" box.

Click the "Browse" button and point to the shared folder on both computers. Click OK to start the synchronization process.

Accounts, folders and messages will not be duplicated when synchronized – Only the missing information will be added in both copies of the program.