Reading Message in a Separate Window
When you double-click a message in the message list or select it and press the Enter key, The Bat! opens the folder containing this message in a separate window.

If you do not want to display the message list, you can hide it using the View -> Show message list menu. The message list can be placed on the top, at the bottom, on the right or on the left of the message auto-view section.

All the options that you use in the message auto-view section are available in the separate window. To manage message headers, use the View -> Headers menu. The From, To, CC, BCC and Subject headers are displayed by default. However, if a message does not have any recipients in the CC and BCC fields, these headers are automatically hidden.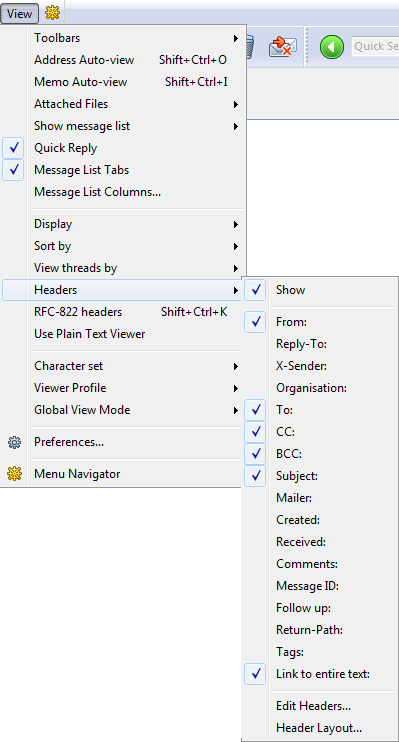 When reading a message in a separate window you can reply, reply to all (if the message has several recipients), forward or redirect the message to another recipient, print, save message to a file or delete it.

To find text, right-click the message body and choose Find (Ctrl+F). Use this menu to Find next and previous match (F3 and Shift+F3 respectively).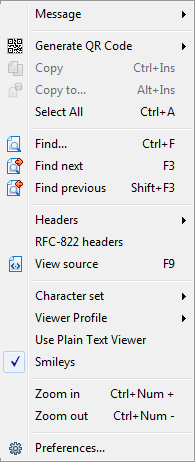 You can use regular expressions while searching the text. If needed, you can perform case sensitive search or search whole words only.





On the Standard toolbar you will find the following icons:



- follow previous/next message in the folder



- you can delete the message (middle icon) or delete it and follow previous/next message in the list
Sometimes messages cannot be read because of the wrong encoding. Using the View -> Character set menu you can change the encoding. If you select Auto-detect The Bat! will find and apply an appropriate character set.